As a leading Canadian recycler, we accept and collect all of your recyclable material.
Electronic waste, e-waste, e-scrap, or electronic-disposal, waste electrical, and electronic equipment (WEEE) describes discarded electrical or electronic devices.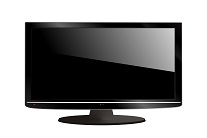 Monitors
A computer monitor is the device that displays the information produced by the video card. A monitor can come in either LCD or CRT format.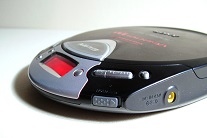 CD players
CD Player: a stand-alone piece of electronic equipment that either has its own display or attaches to a television set
DVD player
A DVD player is a device that plays discs produced under both the DVD-Video and DVD-Audio technical standards, two different and incompatible standards.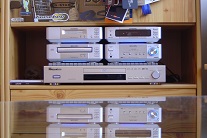 VHS players
(VHS player) The videocassette recorder is an electro-mechanical device that records analog audio and analog video from broadcast television on a removable, magnetic tape videocassette, so that the images and sound can be played back at a more convenient time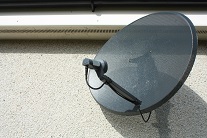 Satellite receivers
A satellite receiver or set-top box demodulates and converts the signals to the desired form (outputs for television, audio, data, etc.).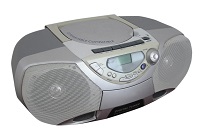 Stereos
A sound system, typically including a CD, tape, or record player, that has two or more speakers and produces stereo sound.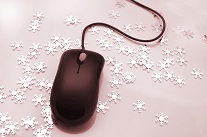 Computer Mice
In computing, a mouse is a pointing device that functions by detecting two-dimensional motion relative to its supporting surface.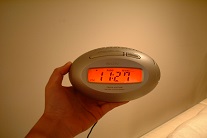 Alarm Clocks
a clock with a device that can be made to sound at the time set in advance, used to wake someone up.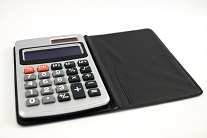 Calculators
A device used for making mathematical calculations, in particular a small electronic device with a keyboard and a visual display.
Keyboards
The keyboard is a device used to input text into a computer or other device. A keyboard typically connects wirelessly or via USB.
15 Noteworthy Facts on Metal Recycling
Here's an interesting fact: recycling one aluminum can save enough energy to run a TV for 3 hours. And while it can be a simple task to just throw your aluminum can into the recycling bin, chances are you haven't considered the actual numbers and figures you are contributing to when it comes to scrap metal recycling. Most scrap metal is collected from old steel structures, cars, appliances, ships, railroads, factories, waste electronics and other sources that contain metal in some way. Scrap metal gets processed in factories where they melt it down to commodity grade material that is used to produce new products. There are plenty of noteworthy facts on metal recycling to discover.
Here are 15 interesting facts on metal recycling.
Metal recycling is good for the national economy and the environment e.g. increased local employment and reduced emissions.
Recycling 1-tonne of steel saves 1,136 kg of iron ore, 454 kg of coal and 18 kg of limestone
You can test which metal is in your bin is by using a magnet. Aluminium metal is non-magnetic whereas steel is magnetic.
Drink cans are generally made from aluminum while food cans are usually made from steel.
Metal recycling helps recreate new product once the original items has reached the end of its useful life.
Recycling scrap metals including iron and aluminum can be benefit local construction project such as roads and bridges.
Scrap metals are refashioned for use in creating bikes, cars, aircraft and other modes of transportation.
Scrap metals aids in storage and transportation of goods across the world with many shipping containers created from recycled metal.
Reusing scrap metal has supported many industries to reduce their environment impact e.g. reduced mining of natural and scare resources.
Recycled aluminum can be melted at a much lower temperature than new aluminum therefore saving on energy.
Scrap metal recycling helps reduce Co2 emissions created through mining, transport and smelting.
Recycling scrap metal reduces the need for landfills sites and leads to a positive effect on water supply, soil and land usage.
Aluminum is made from a mined ore called Bauxite, which is converted into alumina, a fine white powder. This powder is then smelted at over 700°C, to become aluminum. The process is expensive and uses lots of resources including energy and fuel.
The aluminum used in packaging is much more difficult to collect, since it is very light. It is discarded in every home, school, office, pub and restaurant without a thought so remember light metal e.g. kitchen foil.
Scrap metal recycling is an essential part of the manufacturing industry. This includes steel, iron, and nonferrous metals like aluminum, copper and copper and lead. Using these secondary materials instead of virgin materials saves energy and reduces greenhouse gas emissions.