Convert electrical energy into mechanical energy.
Basically when you wrap copper around an iron core and add electricity it creates a magnetic field. That magnetic field causes the core to spin and voila you have a motor "basically".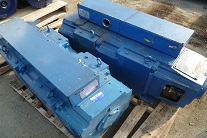 GENERATORS
Generators are motors that convert mechanical energy in to electrical energy. Generators can also convert electrical energy in to sound energy. A generator basically converts one form of energy into another.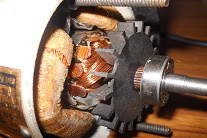 COPPER MOTORS
A motor with copper parts on the inside. As the second highest rated electrical conductor after silver, the use of copper conductors can help improve the electrical energy efficiency of motors. There are electrical energy efficiency advantages of using copper in the stator and rotor of motors.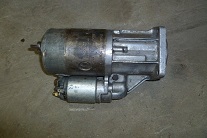 STARTERS
An ignition system is a system for igniting a fuel-air mixture. Ignition systems are well known in the field of internal combustion engines such as those used in petrol (gasoline) engines used to power the majority of motor vehicles, but they are also used in many other applications such as in oil-fired and gas-fired boilers, rocket engines, etc.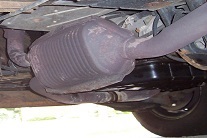 CATALYTIC CONVERTERS
A device incorporated in the exhaust system of a motor vehicle, containing a catalyst for converting pollutant gases into less harmful ones.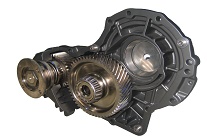 ALTERNATORS
Alternators are found inside vehicles to aid in recharging the battery.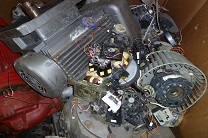 MISC. MOTORS
From blenders to beard trimmers we are surrounded by small motors.