As a leading Canadian recycler, we accept and collect all of your recyclable material.
Convert electrical energy into mechanical energy. Basically when you wrap copper around an iron core and add electricity it creates a magnetic field. That magnetic field causes the core to spin and voila you have a motor "basically"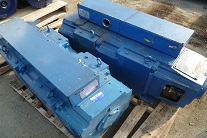 Generators
Generators are motors that convert mechanical energy in to electrical energy. Generators can also convert electrical energy in to sound energy. A generator basically converts one form of energy into another.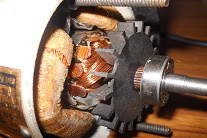 Copper Motors
A motor with copper parts on the inside. As the second highest rated electrical conductor after silver, the use of copper conductors can help improve the electrical energy efficiency of motors. There are electrical energy efficiency advantages of using copper in the stator and rotor of motors.
Alternators
Alternators are found inside vehicles to aid in recharging the battery.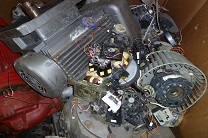 Miscelaneous motors
From blenders to beard trimmers we are surrounded by small motors.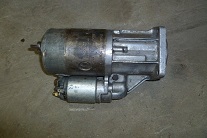 Starters
An ignition system is a system for igniting a fuel-air mixture. Ignition systems are well known in the field of internal combustion engines such as those used in petrol (gasoline) engines used to power the majority of motor vehicles, but they are also used in many other applications such as in oil-fired and gas-fired boilers, rocket engines, etc.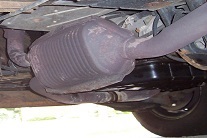 Catalytic converters
A device incorporated in the exhaust system of a motor vehicle, containing a catalyst for converting pollutant gases into less harmful ones.
Can You Recycle Rusted Metals?
Rust is the common name for a chemical compound known as iron oxide. This compound forms when iron reacts with water and oxygen, presenting itself as a rough, orange-red substance. Technically speaking, only iron and alloys that contain iron can rust. Other metals, including precious metals like gold and silver, can corrode in a similar way.
What sets certain metals apart?
The duration of time it takes for certain metals to begin rusting (or corroding) is what sets these materials apart. Regardless, in almost all cases, rust is a nuisance. Not only is it unsightly, its a hindrance to functionality as well. If you allow rust to exist on a metal object for a long enough period of time, it can start to eat through the object, slowly compromising its structural integrity.
The good news, however, is rust can often be removed. Because it can be removed, rusted metal objects can usually still be recycled.
Be warned though. The more rust that eats away as a metal object, the less that object is going to weight, and the less money you'll be able to get for recycling it.
Does Copper Rust?
Copper does not rust, however, it does corrode. Copper is naturally brown and turns a shade of bright green as it corrodes. While some consider copper's reaction to be tarnish rather than oxidation, the metal still undergoes a similar "rusting" process.
Reducing the recycling value.
The fact of the matter is that regardless of whether or not you remove it, rust can reduce the recycling value of a metal item. For this reason, its wise to try to prevent rust from forming in the first place.
If you have metal object that are only slightly rusted, you can usually rid remove the rust in just a short amount of time. There are a number of substances that can be used to remove rust from metal. In most cases, however, its easiest to try to remove rust with a sander or grinder.
If you have have heavily-rusted items on your hands, and if you're looking to recycle them, your best bet would be to sell them to a metal recycling company. After rust is already caked on any object, its nearly impossible to remove entirely.
However, keep in mind that a metal recycling company will be able to melt down your rusted metal objects, separating their usable parts so that they can be used for new purposes.